Øresund
Oresund & Cape Scania - Your gateway to Scandinavia 

Oresund is where Danish dynamite meets Swedish organisation. The Oresund region, eastern Denmark and southern Sweden, is the most dynamic region in northern Europe. Here 3.6 million people live in an area half the size of Switzerland. It`s an international hub for high-tech companies and research organisations. The region attracts biotech, IT/telecomunication, food, environment, logistics and design orientated companies from all over the world. 


Skane - Cape Scania, the southernmost tip of Sweden

This is the Tuscany of Scandinavia where artists and writers hang out, where you can bed down in castles, play at world renowned golf courses and enjoy classy restaurants, serving delicacies pleasing to the most refined palate.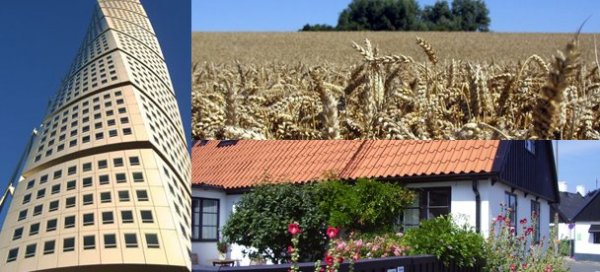 Malmo, something old, something new, something borrowed, something blue

Malmo, the capital of Scania, was founded in the 11th century. Explore the medieval Malmohus Castle from the 14th century. Gaze up at he twisted apartment building Turning Torso, Malmo`s landmark, by Spanish architect Calatrava. It is located in a new award-winning ecological housing area, The Western Harbour, built on the former industrial grounds of a shipyard. Malmo is a multicultural city where traditions of other cultures have been woven into old Scanian traditions. In magical summer evenings the sky and the sea blend into a radiant blue background to the graceful Oresund Bridge. 

Come and explore Scandinavia with us! We are serious about it!

---
Other posts